"When I tried on my veil, I didn't want to take it off! All I wanted to do was frolic around the house in it."
We totally understand that you'll want to do this – so whenever you're ready, follow these easy care instructions.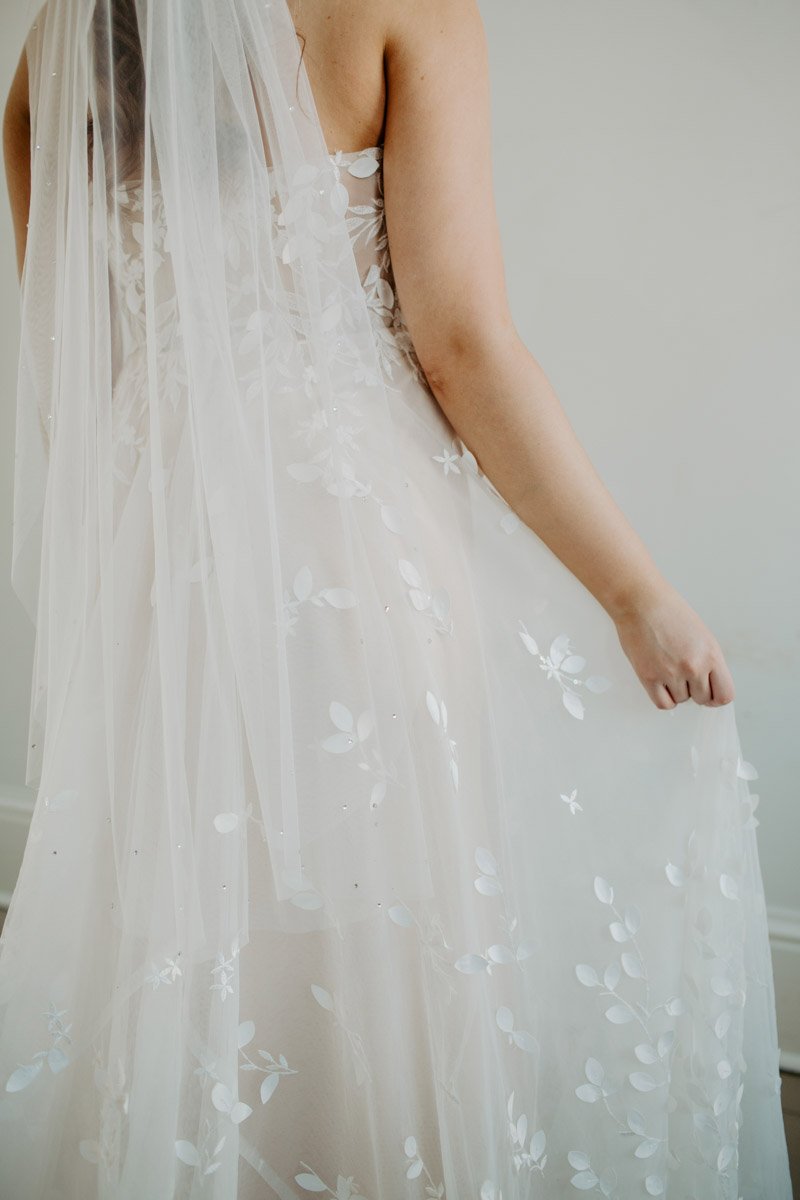 How to store your veil
For shorter veils, place the comb side over the hanger and allow the entire body of the veil to loosely suspend. For longer veils, fold lengthwise 2-3 times while shaking out the wrinkles. We recommend using a veil clip or non-wooden hanger. Once you have properly hung your veil, place it in a protective garment bag.
Two days before your wedding
A couple of days before your wedding day, take your veil out to prep it for the big day!
Unfold the veil completely to let the wrinkles release. For stubborn wrinkles and creases, use a clothes steamer. Drape your veil over a non-wooden hanger and hang on top of a door or rod.
Your wedding day
On the day of your wedding (while admiring your veil's perfection), carefully hang the veil by the comb on a non-wooden hanger and secure it in place with a clip and allow the entire veil to hang without any folds.